Gardens
This garden takes advantage of an upward sloping backyard to ensure that the whole garden is visible from the patio.  One step out the back door, and this personal oasis is in full view.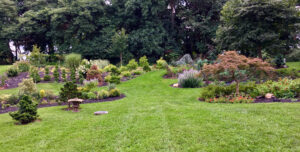 Perennial Beds
With perennial flowers, you can plant once and enjoy the blooms for decades to come.  
Retaining Walls
Whether you're looking for a flat lawn from a steep slope, terraced gardens for a classic look, or an elegant solution to soil erosion, our stonemasons can design and install a wall that's as beautiful as it is practical. 



Patios
By incorporating elements of style, along with practical features like an outdoor kitchen, fire pit or a perimeter wall, a tastefully designed patio can be an architectural compliment to your home and a place for friends and family to gather on a beautiful day. 
 


Paths
A path through the garden can provide an opportunity for a relaxing stroll, access to a secluded sitting area, or a beautiful way to simply get from one part of your property to another.   Form and function in one!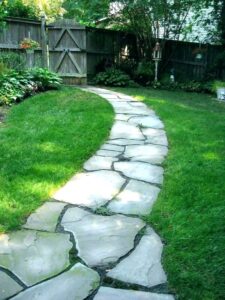 Drainage Systems
Solving rain water challenges doesn't have to mean compromising your style or vision.  Buried drainage systems protect your home and ensure ideal growing conditions for the plants you love. 
 


Call or text us!  (610) 299-2557